NLF Summer Kickoff Preview: DC Express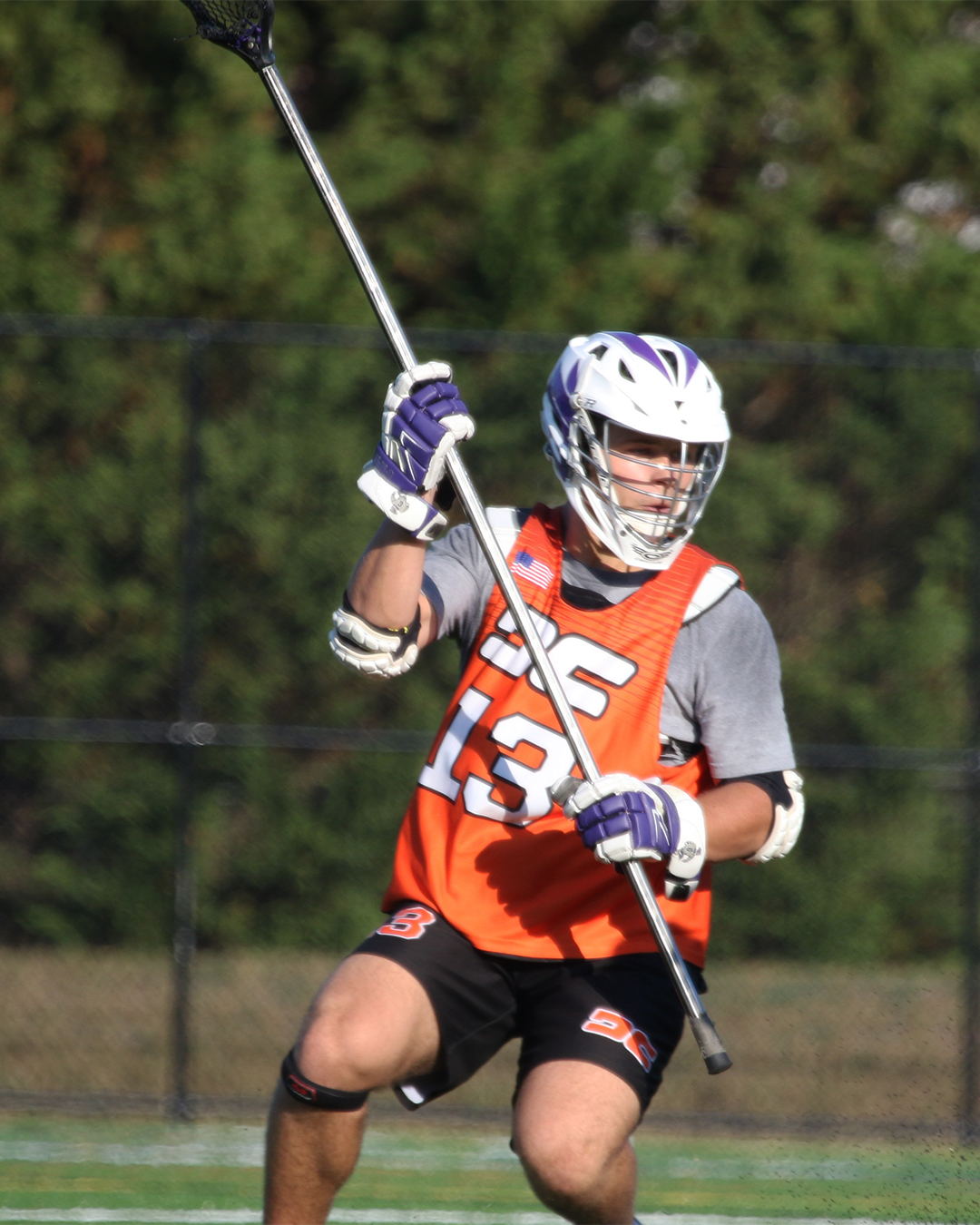 Follow the NLF on Instagram, Twitter, YouTube and Facebook.
The NLF Summer Kickoff takes place Monday-Wednesday at the Kirkwood Soccer Complex. We're taking a look at all of the 2021 and 2022 teams that will be in attendance.
2021
Top Commits
Will Angrick, midfield, Georgetown Prep (Md.) / Notre Dame (Highlights) NLF No. 31 '21
Jake Cohen, defense, Landon (Md.) / Yale (Highlights) NLF No. 26 '21
Jack Fracyon, goalie, Bullis (Md.) / Penn State. NLF No. 8 '21
Graham Hertzberg, attack, Landon (Md.) / Michigan (Highlights) NLF No. 38 '21
Tyler Kuehl, defense, Bullis (Md.) / Penn (Highlights) NLF No. 27 '21
Chase Mullins, faceoff midfield, St. Christopher's (Va.) / North Carolina (Highlights) NLF No. 7 '21 
Top Uncommitted Players 
Matt Akers, defense, Georgetown Prep (Md.)
Akers is a tall, lanky defender with room to pack on size at the next level, but he's already an extremely physical cover man who also has the footwork to pick up quicker, smaller attackmen. It'd be surprising to see him last much longer on the open market. 
Jordan Opdahl, goalie, St. Andrew's Episcopal (Va.) (Highlights)
Opdahl and Jack Fracyon make up a great tag team, and Opdahl is an excellent keeper in his own right. He's very quick, particularly side to side, and he has a penchant for making some highlight-reel saves. Once he gets it, he excels in the clearing game to start transition.
Mason Scanlan, LSM, Woodgrove (Va.) (Highlights)
Scanlan is good enough on the football field as an outside linebacker for a state champion team to also entertain collegiate options. Must be nice to be so good at two sports. If lacrosse is his collegiate future, he'll be bringing plenty of athleticism and havoc between the lines as a highly-athletic LSM with plenty of physicality.
2022
Cullen Brown, LSM, Landon (Md.) (Highlights)
An exceptionally athletic pole, the 6-2 Brown has great speed, length and toughness on ground balls. The son of an NFLer, he gets up and down the field with ease, and his athleticism will enable him to continue his ascent as he gets to college.
Mac Eldridge, faceoff midfield, Georgetown Prep (Md.) (Highlights)
Perhaps no player has done more to raise his stock than Eldridge, who has been unleashing havoc at the faceoff X. In games against neighborhood powerhouses Annapolis Hawks and MadLax, he went a ridiculous 35-for-45 (77.8 percent) and chipping in a couple of points. A tall, athletic faceoff man, he's benefitting from the change to SNG, and while his hand speed and quickness have always been there, his exits have become significantly cleaner.
James Matan, attack, Gonzaga (D.C.) (Highlights)
Matan is a smooth 6-2 attackman who can do a little bit of everything. He can finish inside, but also connect from range on the man-up. Matan is also a fluid dodger who can make look things very easy with the ball in his stick, and if it's late in the game and D.C. Express needs a goal, you'll probably find him with the ball.
Ryan Splaine, LSM, Gonzaga (D.C.) (Highlights)
Splaine is a little bit undersized, but he more than makes up for it with a motor that never quits and a huge chip on his shoulder. He's not afraid to get physical and he also has great speed and a terrific stick, plus the propensity to bury his shots.
George Stamos, defense, West Potomac
If you're D.C. Express' opponent's top attackman, expect to get well acquainted with Stamos, a very strong defenseman who relishes the opportunity to get physical with attackmen. He has great lower-body strength, which allows him to steer guys to where he wants them, and he's also significantly improved his slides.