NLF Summer Kickoff Preview: Cherries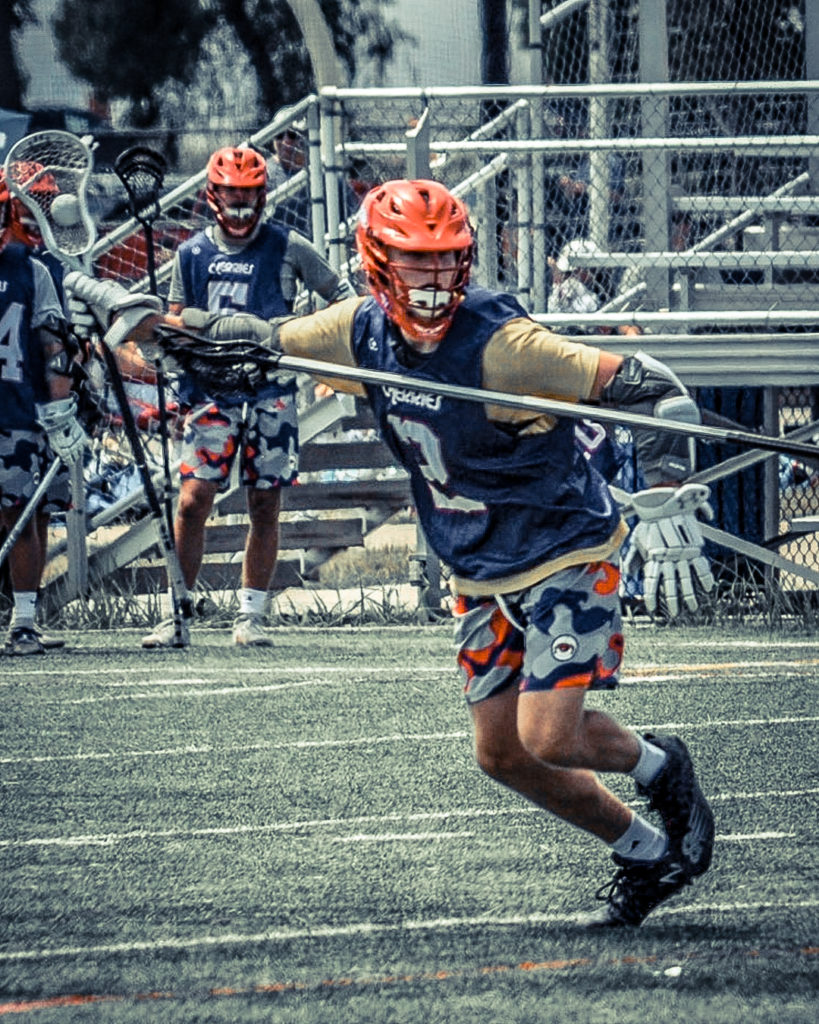 Follow the NLF on Instagram, Twitter, YouTube and Facebook.
The NLF Summer Kickoff takes place Monday-Wednesday at the Kirkwood Soccer Complex. We're taking a look at all of the 2021 and 2022 teams that will be in attendance.
2021
Top Commits
Braylon Baker, midfield, Byron Center (Mich.) / Robert Morris (Highlights)
Nick Lauderback, faceoff midfield, Northville (Mich.) / Michigan (Highlights)
John Morgan, Forest Hills Eastern (Mich.) / Michigan (Highlights)
Eoghan Mullett, defense, Forest Hills Northern (Mich.) / Bryant (Highlights)
Brandon Plemmons, midfield, Hartland (Mich.) / Michigan (Highlights)
Top Uncommitted Players
Tommy Kunz, goalie, Brother Rice (Mich.) (Highlights)
Kunz and Nate Randall (see below) form an excellent tandem for both the Cherries and Brother Rice, annually the state of Michigan's top program. Kunz has gotten off to a hot start this summer, playing remarkably well in the cage, and he combines great stopping ability with exceptional passing. There's plenty to suggest that his best days are ahead of him, too.
Nate Randall, goalie, Brother Rice (Mich.) (Highlights)
The other very good half of the Cherries / Brother Rice goalie tandem, Randall is a cerebral, mentally-tough stopper with great hands and sound technique, and his passing ability boosts the transition game.
Nick Williams, midfield, Orchard Lake St. Mary's (Highlights)
A first-off-the-bus candidate that cuts an imposing 6-4, 215-pound shadow, Williams is also a tight end and linebacker with FCS potential, which means that he's a prototypical midfielder. Williams has great speed, athleticism and toughness, and he's got a big shot once he dodges by his man, which is more often than not.
2022
Top Players
John Aurandt, attack. Brighton (Mich.)
An outstandind dodger and terrific scorer, Aurant and Bo Lockwood (see below) give defenses fits with their ability to work off of each other. Also the starting quarterback for the returning state champions, Aurandt's athleticism translates well to the next level.
Jordan Ito, midfield, Hudson (Ohio) (Highlights)
Every team needs a guy like Ito, a super competitive midfielder who's happy to take on any role to help the team win. A high-academic type, Ito is quick, shifty and fast and shoots well on the run, to go along with all of the intangibles.
Bo Lockwood, attack, Hartland (Mich.) (Highlights)
There's plenty of belief that Lockwood has the potential to be the state of Michigan's next elite product. Take it away, Chris Garland.
"He's a special player. I think that he will be one of the best players to come out of the state of Michigan by the time his career is over," said Garland, the Cherries' coach.
Lockwood's unselfishness, elite footwork and scoring ability make him a mismatch for defenses.
Ryan Lyngklip, defense, Detroit Country Day (Mich.) (Highlights)
Physically put together at 6-3, 190 pounds to go along with a high lacrosse IQ and excellent grades, Lyngklip is, "probably the most technically-sound defenseman in the Cherries program," according to Garland. Combine that size with his very good foot speed and handle, and you've got a guy equipped to take on everyone's top attackman.
Griffin Scane, midfield, Culver (Ind.) (Highlights)
A do-it-all middie who thrives everywhere on the field, Scane never shortchanges you on effort, and that tenacity and character tend to rub off on his teammates. When the Cherries need a play at either end of the field, Scane is the guy they go to.