NLF Fall Invitational 2021 Standouts
Follow the NLF on Instagram, Twitter, YouTube, Facebook.
The best of the best came to play on Sunday at Farmingdale State.
Oh, there was also a record-breaking college-coach turnout, which is pretty cool. Three hundred and thirty-nine college coaches – you read that correctly – made their way to the NLF Fall Invitational and My Lacrosse Tournaments Fall Classic Weekend to catch the best talent in the country in action. CLICK HERE to see the full list of coaches who were at Farmingdale State over the weekend.
We'll have a breakdown of some of the top 2022s at the event, but until then, here's an in-depth look at many of the top 2021s in attendance.
2021 Standouts
Matthew Akers, defense, Georgetown Prep (Md.) / DC Express
A long, rangy defenseman, Akers has the physicality and aggressive disposition that you've come to expect from the DC Express defensive group. He was particularly robust in a win over Edge, and he showed a knack for putting the ball on the ground, getting the ground ball and starting transition.
Kieran Anzelone, midfield, Bullis (Md.) / DC Express (Highlights)
There isn't a ton of flash to Anzelone's game, but he is as steady and dependable as the day is long. He thrives as a two-way midfielder and loves to get up on opposing middies and locking them down. He can break down his man off the dodge and find seams to attack on offense by working extremely hard off-ball. Anzelone is also really good between the lines and sparks transition with ease.
Joe Azelby, LSM, Eastlake (Wash.) / West Coast Starz (Highlights)
You're not going to find many, if any, LSMs with a better stick than Azelby. He's THAT good when it comes to handling the rock. He's constantly knocking down passes or picking them off, and he's always putting himself in a position to make plays around the ball. His elite stickwork allows him to seamlessly fuel transition the other way, and he can also slide down and play close defense.
Tyler Blackburn, defense, Torrey Pines (Calif.) / West Coast Starz
It doesn't take long to notice Blackburn on the defensive end. He's physically put together and looks the part of a defenseman that will knock you over in a second. You can tell that he's particularly advanced as a communicator and constantly makes sure guys are in the right place, and on-ball, he does a good job of mirroring attackmen and taking them off of their spot. Keep your head up when he's sliding, too, as he had a couple of big-time hits.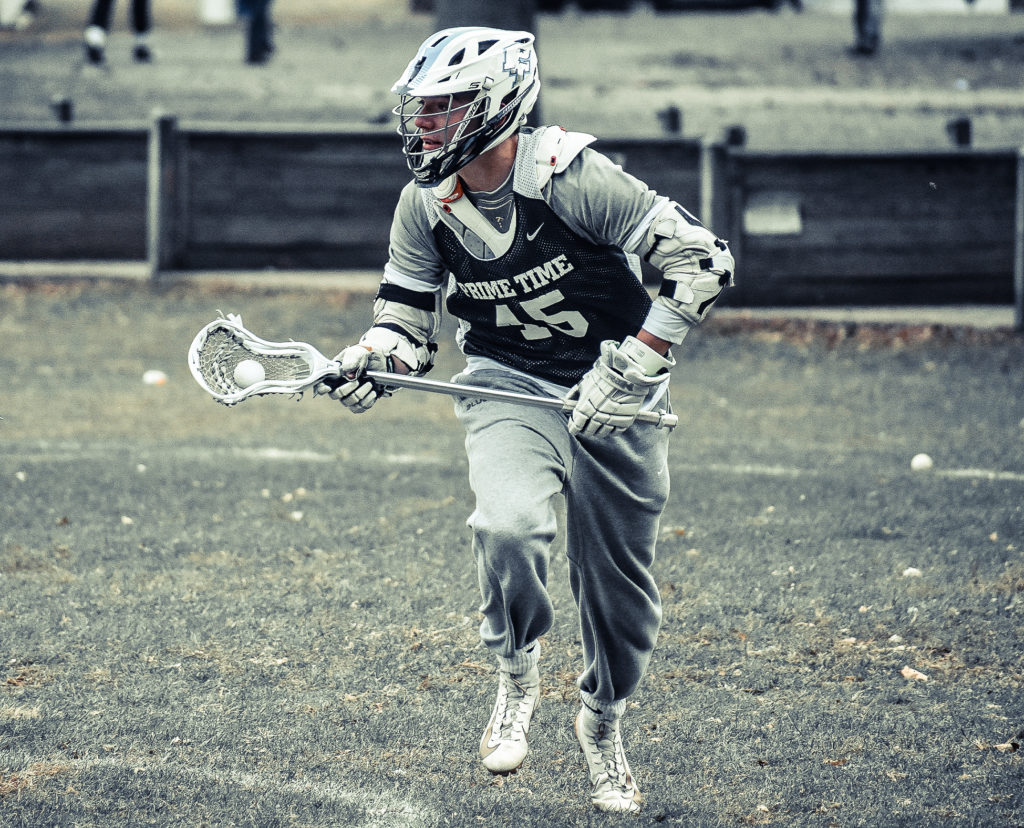 Blake Borges, midfield, Brunswick (Conn.) / Prime Time (Highlights)
Borges looks the part of everything that you'd want a prototypical midfielder to be. He's got excellent size at about 6-1, 185, and there isn't a shot that he won't try around the cage, whether it's backhands, one-handers or whatever he needs to do to score. He plays extremely hard all the time and showed that he has plenty of defensive chops, and his size makes it hard to slow him down in the open field.
Trey Brown, defense, Belmont Hill (Mass.) / Laxachusetts Black (Highlights)
Brown might be the best uncommitted defenseman in the country, and with his play this weekend, that title won't last much longer. Much like so many Laxachusetts defensemen before him, he has elite size, athleticism and physicality, and going up against him seems like a recipe for a real bad time. His feet are excellent and he gets out to cover a ton of ground, and his ability to also play LSM makes him an intriguing prospect.
Danny Caddigan, attack, Smithtown West (N.Y.) / Team 91 Blaze
The No. 45 player in the class in the NLF rankings, Caddigan is an outstanding finisher who'll be a great addition to a collegiate attack line as a guy who scores a ton of goals, particularly if he's got a good feeder with him. As a sophomore, he bagged 75 goals for Smithtown West, and his offensive presence is noticeable off the hop. He showed the ability to pull defenders out with his range, and he also has a knack for snagging tough passes and converting them into goals. He's a unique offensive threat who exudes toughness and doesn't mind getting mucking it up if it means that the result is a goal.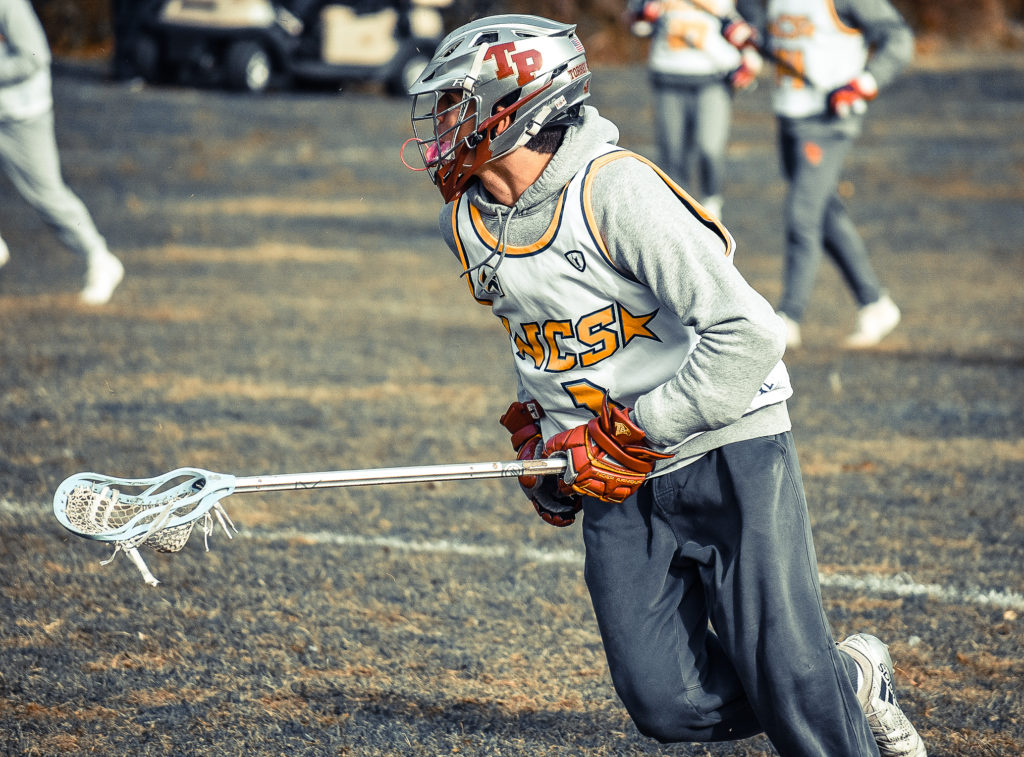 Griffin Crawford, midfield, Torrey Pines (Calif.) / West Coast Starz
Crawford recently got back on the field after suffering a torn ACL and missing a year as a result, but he looked the part of a big-time attackman, racking up goals early and often for the Starz. A ball-carrying attackman with plenty of flash in his game, Crawford scored some no-look goals and had a sick behind-the-back goal that elicited oohs and aahs. He can break down his man off the dodge and get to his spot with relative ease, and once he does, you're in trouble if he gets his hands free.
Noah D'Andrea, goalie, Christian Brothers (N.J.) / Leading Edge
D'Andrea has been a solid goalie for Leading Edge in the past, but he continued his upward trajectory with a lights-out day at the Fall Invitational, routinely standing on his head during defensive breakdowns and coming away with incredible save after incredible save. He had enough outstanding saves to make himself a new highlight reel, and he uses his agility and athleticism to spring toward the ball. He's both light and bouncy on his feet, and he did an incredible job of contorting his body to come away with tough saves.
Jack Dunleavy, attack, Seton Hall Prep (N.J.) / Leading Edge
Dunleavy and teammate Jack Turner, mentioned below, have an incredible rapport, one that works so well because their two styles complement each other. Turner is the big-time shooter, while Dunleavy dishes out assists left and right, and he knows exactly where his teammates want the ball. His IQ and vision are both extremely advanced, and it allows him to make up for his lack of size by thinking a few steps ahead of the defense. He's tough, too, and will absolutely mix it up to make a play.
Braden Erksa, attack, Lassiter (Ga.) / Thunder LB3 Blue – Maryland (Highlights)
There is absolutely no reason for anyone to think that they should venture out to X and cover Erksa. He's not going to score from back there, so you might as well save yourself the embarrassment and the shattered ankles and let him hang out. He is so explosive and sudden in his movements, and he can change directions in a flash. What was particularly impressive, though, was his willingness to drive hard to the rack and take a hit to make a play. He's also an accurate and creative shooter.
Cooper Frankenheimer, midfield, Malvern Prep (Pa.) / Mesa Fresh – North Carolina
Frankenheimer also dabbles at LSM, but he's at home as an elite short-stick defensive midfielder. A freak athlete, he has 4.5 40 speed and you're simply not going to catch him in the open field. He showed time and time again that he has the mentality and aggressiveness of a lockdown d-mid, and there's little doubt that he fits in seamlessly in the shot-clock era. He gets up and under pads and moves guys to where they don't want to be.
Matt Fritz, midfield, Wissahickon (Pa.) / Big 4 HHH 
An outstanding wrestler, Fritz uses his leverage, balance and body control as well as anyone to stay low on faceoff battles. He was able to come away with a bunch of ground balls by simply outlasting his man and working his way to the ball. It's clear that he's put in a lot of work on his stick, too, showing off a smoother handle and he even scored a goal on the crease against Leading Edge.
Spencer Hughes, midfield, Bullis (Md.) / DC Express (Highlights)
One of the elite uncommitted players in the country, Hughes capped a great fall with an outstanding day on Sunday. He's refined his shot selection, becoming more judicious in when to let it fly, and it's paid major dividends. Make no mistake about it, though, he can absolutely hammer the ball when he's got time and space. He excels as the righty shooter on the man-up, but he's also a true midfielder, playing well between the lines, standing out on defense and pushing transition. It'd be surprising to see him on the market for much longer.
Rhett Jones, defense, Starrs Mill (Ga.) / Thunder LB3 (Highlights)
Keep your head on a swivel when Jones is around, and make sure that you constantly know where he is because is all too happy to lay a shoulder on unsuspecting offensive players. He's also an excellent 1v1 defender and showed a consistent ability to take the ball away from attackmen, and he particularly loves to get his stick inside of opponents' hands and corkscrew the ball out. Jones also does a great job off the ground, effortlessly snagging up ground balls and dusting guys in the open field in transition.
Conor McCabe, attack, Chaminade (N.Y.) / Long Island Express
A big-bodied attackman, the lefty was strong in Saturday night's showcase and followed it up with an outstanding day Sunday. He's got the power and range on his shot to stretch the defense out, but get out on him and he'll tuck his stick in and find a way to get to the rack and finish inside. He's accurate with his shots and doesn't force a ton of them, and he showed some scrappiness and willingness to get dirty to pick up ground balls.
CJ Monturio, midfield, Thayer (Mass.) / Laxachusetts Black – Army (Highlights)
It's hard to find a better fit for an Army midfielder than Monturio. Also a big-time hockey player, he is tough as nails and embodies everything that you want to see out of someone who will defend the country. He takes wings and corrals ground balls off of them with relative ease. He'll go into any scrum and probably come out with the ball. He's an absolute machine in transition, and he showed that he's got some offensive skills with a pretty goal against a vaunted DC Express defense.
Jimmy O'Connell, attack, Carey (N.Y.) / Long Island Express – Boston
O'Connell and his attack running mate in McCabe play well off of each other. McCabe is the finisher, and O'Connell thrives in a setup man role. He likes to control the tempo of play when the ball's in his stick, and he has the lacrosse IQ to decide which of the little plays to make. He's improved significantly on the ride, and he does an excellent job of finding open spots in coverage.
Jamison Moore, midfield, Darien (Conn.) / Prime Time (Highlights)
Moore was strong all weekend, but really jumped out against Leading Edge as a quick two-way midfielder who can get up and down the field and be comfortable on the defensive end. At the other end, he's got outstanding shake and a lethal split dodge that lets him get free and generate his own shots, but he's also dodging with his head up to find open teammates. He'll greatly benefit from the new college style, which favors midfielders who can play anywhere on the field.
Bobby O'Grady, attack, Roxbury Latin (Mass.) / Mesa Fresh (Highlights)
O'Grady finished tied for third in goals in the ISL as a sophomore, so he's got a pretty good idea of how to get the ball in the back of the net, but he's quickly becoming more than just a shooter with added explosiveness and agility. Also a hockey player, he's learning to become more of a well-rounded threat by carrying the ball more, and it's paying major dividends. He showed his shooting ability, too, racking up a bushel of goals for Mesa, which went 3-0.
Will Peden, attack, Malvern Prep (Pa.) / Mesa Fresh – Johns Hopkins
There might not be a better riding attackman in the class than Peden. He relishes the opportunity to cause a turnover and get the ball back as much as he enjoys setting up or scoring a goal. That, combined with an improved ability and willingness to create a scoring chance of his own instead of just feeding, are helping him become one of the most feared attackmen in the class. He still has the tremendous feeding ability that got his name on the map, but now, he's a major all-around threat.
Edward Perry, goalie, Bridgewater Raynham (Mass.) / Laxachusetts Black
Perry was a brick wall for the boys from Boston, helping them to a 2-1 day with only a tight loss to DC Express, the best '21 team in the nation. He gave up a combined three goals to DC Express and a stacked West Coast Starz team, using his 6-3 frame to fill up a ton of the net and his quick hands to get to any shots. For such a big, put-together goalie, he looks smooth in his movements and got to some low shots that looked like sure goals. He doesn't get fazed and makes smart, accurate passes in the clearing game.
Jack Turner, attack, Ridge (N.J.) / Leading Edge
Turner had been having an outstanding fall already for Leading Edge, but he put together an absolutely dominant Sunday, including a hat trick against Big 4 HHH. He's got great size and can score from anywhere inside the restraining line. He's got the power and range to blow one past a goalie from deep, but he also has a very quick release, great hands inside and the creativity to come up with unique ways to score. Turner showed the ability to change planes effectively to fool goalies, and he's quickly becoming a hot commodity.
Robbie Troyano, goalie, Shoreham-Wading River (N.Y.) / Team 91 Blaze (Highlights)
Troyano was superb in Saturday night's showcase, and he followed it up with another plus performance on Sunday. He's become noticeably more aggressive in how he attacks shooters to cut down angles, and his hand speed is considerably improved. He did an excellent job of moving around his crease and tracked the ball well coming off of shooters' sticks. He made smart, safe decisions on the clear and you have to like the way that he communicates with his defense. Troyano was particularly stout against the New Hampshire Tomahawks despite playing with a shorthanded defense all day.
Luke Walstrum, attack, Council Rock North (Pa.) / Big 4 HHH – Penn State
Productivity, productivity, productivity. Walstrum seems to never disappoint or stop putting up points. Granted, he's got the ball in his stick a lot as the X attackman, but with good reason. He can eat checks at X while still making his way around the field, and he does a good job of protecting his stick when dodging. Walstrum can feed or score, and he had a gem of a question mark goal against Leading Edge. He's added some size, too, and he finds a way to find the back of the net every game.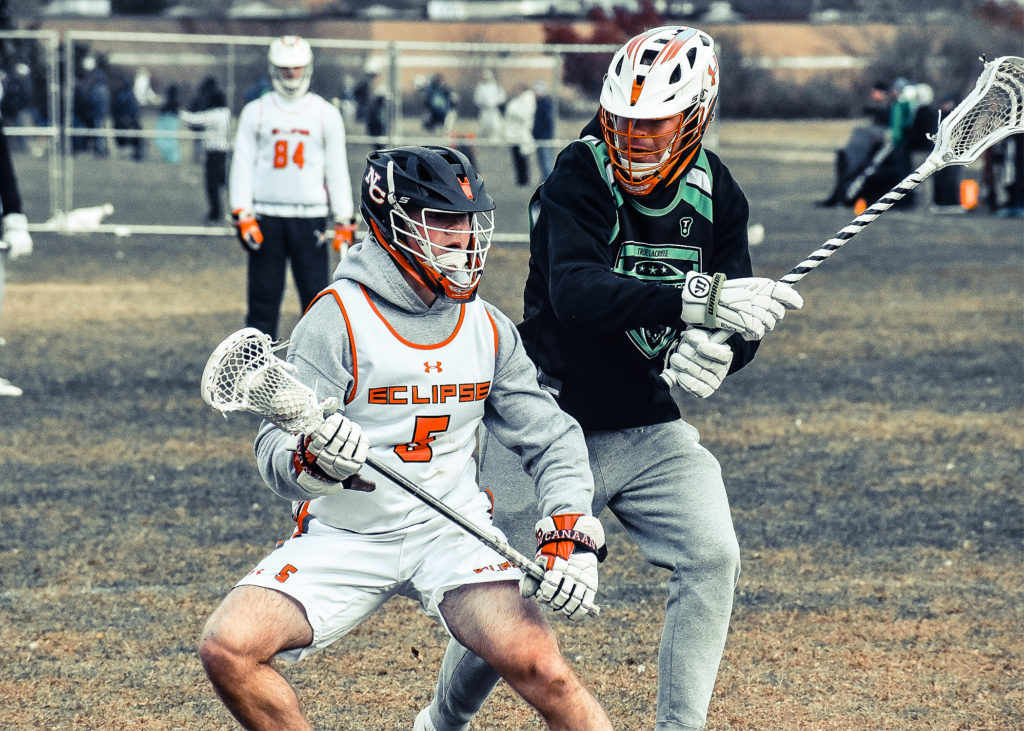 Callum Wood, attack, New Canaan (Conn.) / Eclipse (Highlights)
Wood works well off of star teammates Leo Johnson (Avon Old Farms, Conn. / Yale, No. 4 '21) and Jeffery Ricciardelli (Taft, Conn. / Penn, No. 32 '21) as a righty that can finish inside feeds. He has terrific hands and gets to the rack on a consistent basis, and he did a nice job of zeroing in on dead spots in the coverage. He also showed a little versatility by scoring a lefty far side shot down the alley after coming out of the box.
Patrick Yowan, goalie, Choate (Conn.) / Eclipse – Loyola (Highlights)
It's hard to imagine that any team in the country has a better duo than Eclipse does with Yowan and Andy Demopoulos. Both have a case to be considered top-5 goalies in the country, and Yowan put up another standout effort on Sunday. He's got excellent size and finds a way to make big saves, and he was the model of consistency for Eclipse on Sunday. The lefty does a great job of bringing his stick across his body to make tough off-hip shots, and he doesn't really have a ton of weaknesses that shooters can exploit.
Chris Zara, defense, St. Anthony's (N.Y.) / Team 91 Blaze – Stony Brook (Highlights)
A ton of the Zara's defensive running mates missed Sunday due to football commitments, but he was there and showed why Stony Brook was so excited to get him. He's the leader of the defense who makes sure that everyone is in the right place, even on a day like this with some new faces. He's got a smooth stick and can take the ball away at times, but he really shines as an effective cover man who blankets his assignment. He's the heartbeat of the Blaze defense, and guys seem to gravitate toward him as a leader.
Alex Zepf, goalie, Chaminade (N.Y.) / Long Island Express – Cornell (Highlights)
Zepf's stock continues to skyrocket as he has continually put up excellent performances in the Express cage. The lefty has been outstanding all fall, calmly tossing aside shots and moving around effortlessly. He's in command of the defense and does an excellent job of mirroring sticks inside, and he was particularly stout early against the Juiced Cherries, including one off-hip save that looked like a sure goal. He looks to be barreling his way into the conversation as a top-5 goalie in the class, continuing a long line of incredible Chaminade stoppers.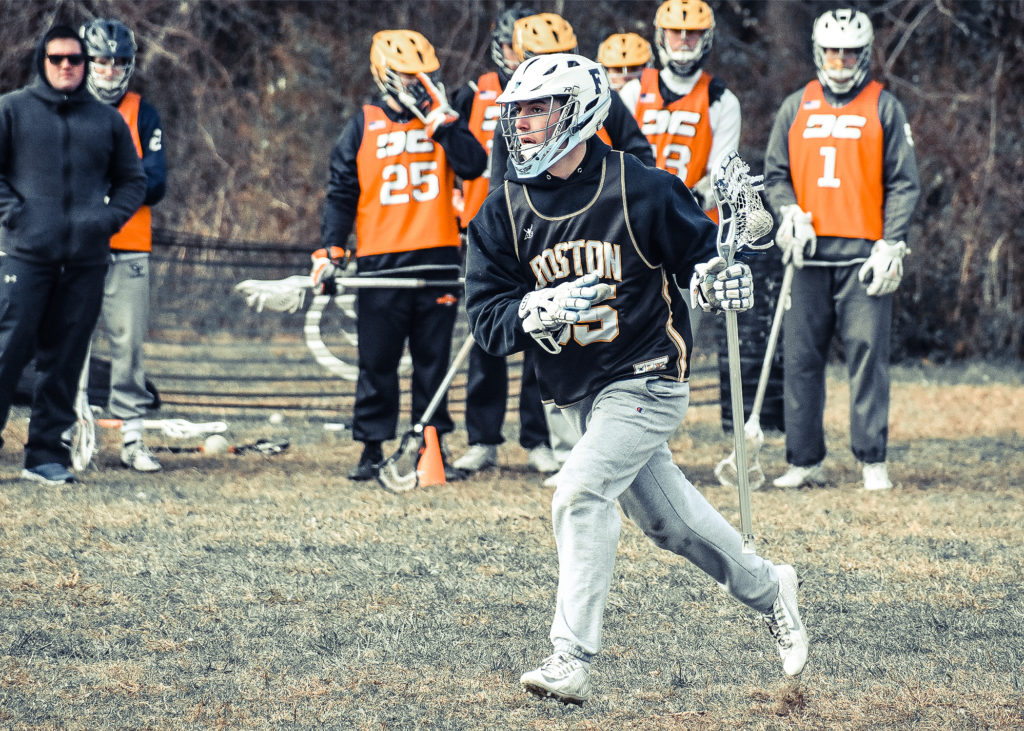 Honorable Mention
Noah Beacham, midfield, La Costa Canyon (Calif.) / West Coast Starz (Highlights)
Michael Bozzi, midfield, Haverford School (Pa.) / Mesa Fresh
Ryan Caione, midfield, New Canaan (Conn.) / Eclipse (Highlights)
Andy Demopoulos, goalie, Darien (Conn.) / Eclipse – Johns Hopkins (Highlights)
Max Ewald, defense, Buckingham Browne & Nichols (Mass.) / West Coast Starz (Highlights)
Leo Johnson, attack, Avon Old Farms (Conn.) / Eclipse – Yale (Highlights)
Matt Keegan, attack, Sachem North (N.Y.) / Team 91 Blaze
Colby Kim, defense, Haverford School (Pa.) / Mesa Fresh
Matt Lazzaro, attack, Franklin (Mass.) / Laxachusetts Black – Boston (Highlights)
Will Lynch, faceoff midfield, Chaminade (N.Y.) / Long Island Express – Notre Dame (Highlights)
Andrew McAdorey, midfield, St. Anthony's (N.Y.) / Team 91 Blaze – Duke (Highlights)
Quinn McConnaughey, midfield, Thayer (Mass.) / Laxachusetts Black (Highlights)
Grant Pierce, defense, Radnor (Pa.) / Big 4 HHH
Carter Rice, midfield, Boston College (Mass.) / Laxachusetts Black (Highlights)
Max Sanderson, midfield, Jupiter (Fla.) / Prime Time (Highlights)
Mason Scanlan, LSM, Woodgrove (Va.) / DC Express (Highlights)
Riley Sullivan, attack, Blessed Trinity (Ga.) / Thunder LB3 Blue (Highlights)