NLF at IMG 2022 and 2023 All-Star Game Standouts
Follow the NLF on Instagram, Twitter, YouTube and Facebook.
There's no better place to start the calendar year than the NLF at IMG Academy event every year.
College lacrosse's future stars make the trip to play against the best players in the country at IMG's ridiculous facilities. It's a loaded event with an insane list of alums, one that gets even more impressive every year.
2021 was even more special, with the introduction of an uncommitted 2022 All-Star Game, along with a 2023 All-Star Game that featured a bevy of players that will find themselves in the first NLF 2023 rankings. Those will be released in the coming weeks, but you can get a sneak peek at some of the guys who will be in there by checking out the standouts from the event.
With that in mind, here's a look at some of the players that stood out the most in the All-Star Games. Check back this week for more coverage from the event. As always, the NLF socials always have plenty of event coverage, so be sure to scope them out, too. Follow the NLF on Instagram, Twitter, YouTube and Facebook.
2022 All-Star Game
Rosters
Best Performance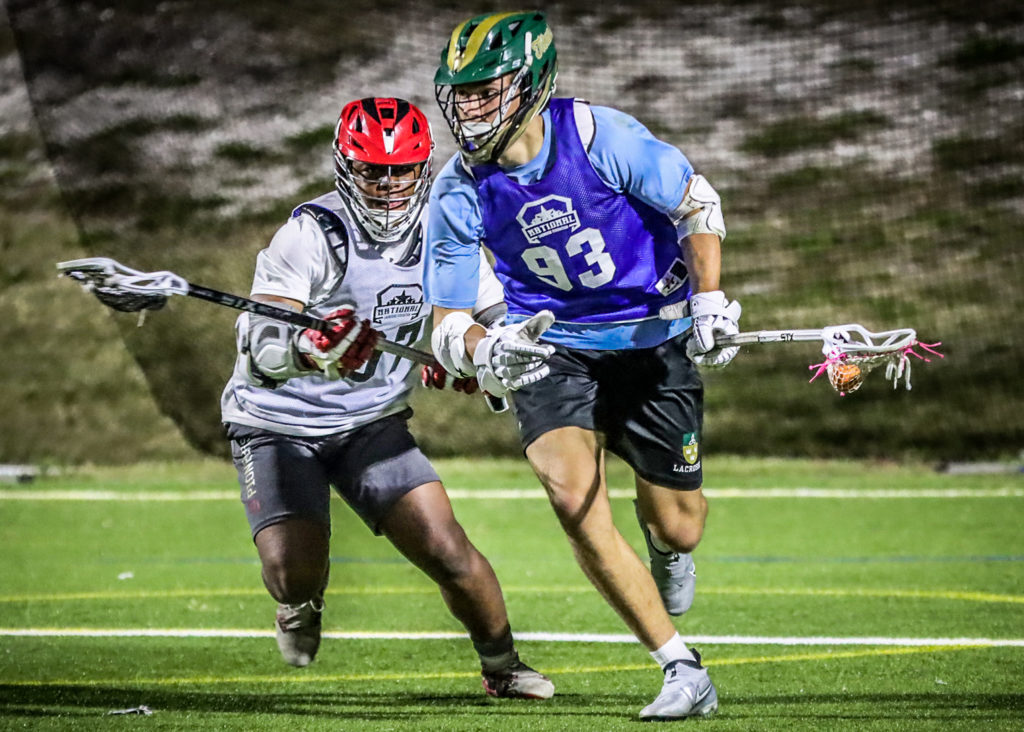 Charlie Lohman, midfield, Thunder LB3 (Highlights)
Someone's going to get really lucky when they fill out their class by adding Lohman. The Georgia native was a monster for the Black team, making positive plays all over the field. He used his big frame – he's every bit of 6-2, 200 pounds – to his advantage and got to his spots with regularity, including a nifty lefty rollback that he ripped through the goalie's five-hole. Lohman did a great job of dodging with his head up, highlighted by a sequence where he dodged hard down the alley and found a wide-open man in front with a delightful feed for an easy dunk. It would be very surprising to see Lohman make it to the summer still uncommitted.
Other Standouts
Lucas Baehr, midfield, McDonogh (Md.) / Crabs (Highlights)
An NLF at IMG Hall of Famer, Baehr capped his event career with another strong performance. In the All-Star Game, he showed the ability and desire to consistently slash to the middle of the field to generate chances, including a goal where he beat the LSM, split a double from a crashing middie and buried a shot into the corner pocket. Like Lohman, he has good size and elite grades, and he showed that he could get up and down the field with relative ease and make his presence felt in transition.
Hayden Fruhling, attack, Byram Hills (N.Y.) / Eclipse (Highlights)
Scoring goals is still a pretty important aspect of lacrosse, and Fruhling has a knack for getting open and finishing around the cage. He quickly snared a rebound out of mid-air in front and immediately snapped it home. Later, he beat his man on a cut inside and rapidly buried Lohman's terrific pass. Fruhling showed the ability and desire to keep working and get inside whenever he could. Pair him with a high-level feeder and he can be a legit finisher at the next level.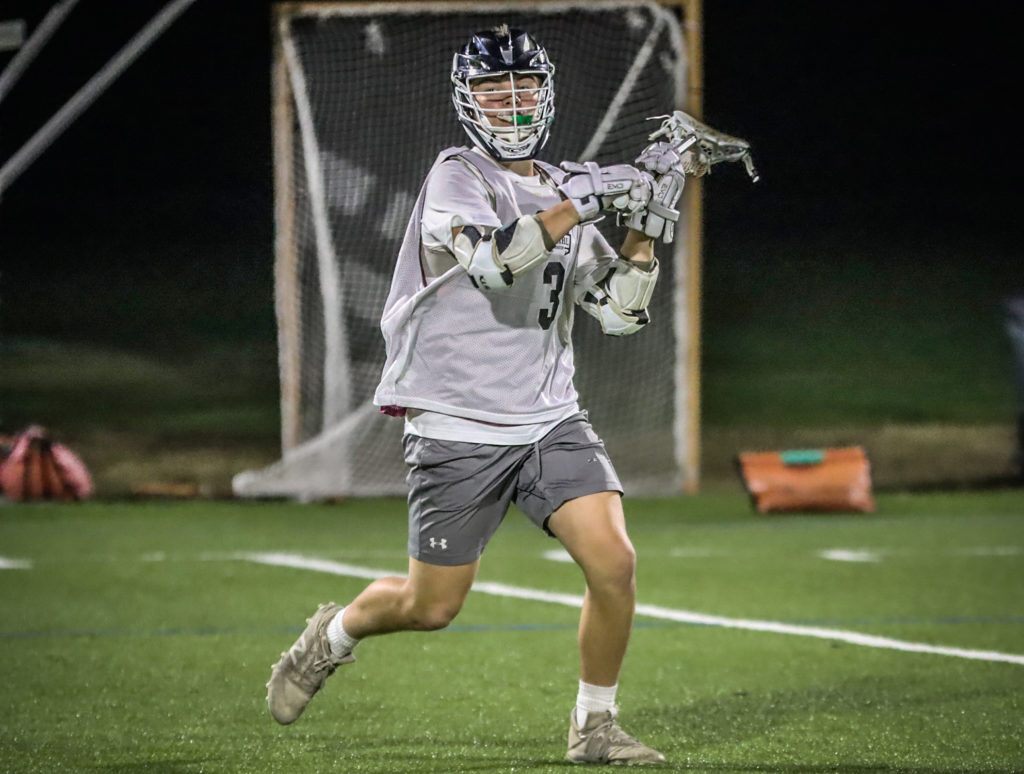 Ryan Challice, attack, Pleasantville (N.Y.) / Team 91 Tristate (Highlights)
Challice is another quietly effective goal scorer who knows what his shooting range is. He's cognizant of the fact that he needs to get open close to the net in order to score, opting to dig to get to the cage instead of posting up from long range. Challice had a pair of goals for the White team, including a late one where he took advantage of a lefty-lefty matchup, got his hands free and snapped a bouncer home.
Thomas Vandenberg, midfield, IMG (Fla.) / Mad Dog (Highlights)
Vandenberg flashed a ton with his size and never-ending motor, which helped him consistently make plays. He exudes plenty of toughness and relishes the task of playing quality on-ball defense. Offensively, he showed a hard, heavy shot on the run, and he made a ton of little plays.
2023 All-Star Game
Rosters
Best Performance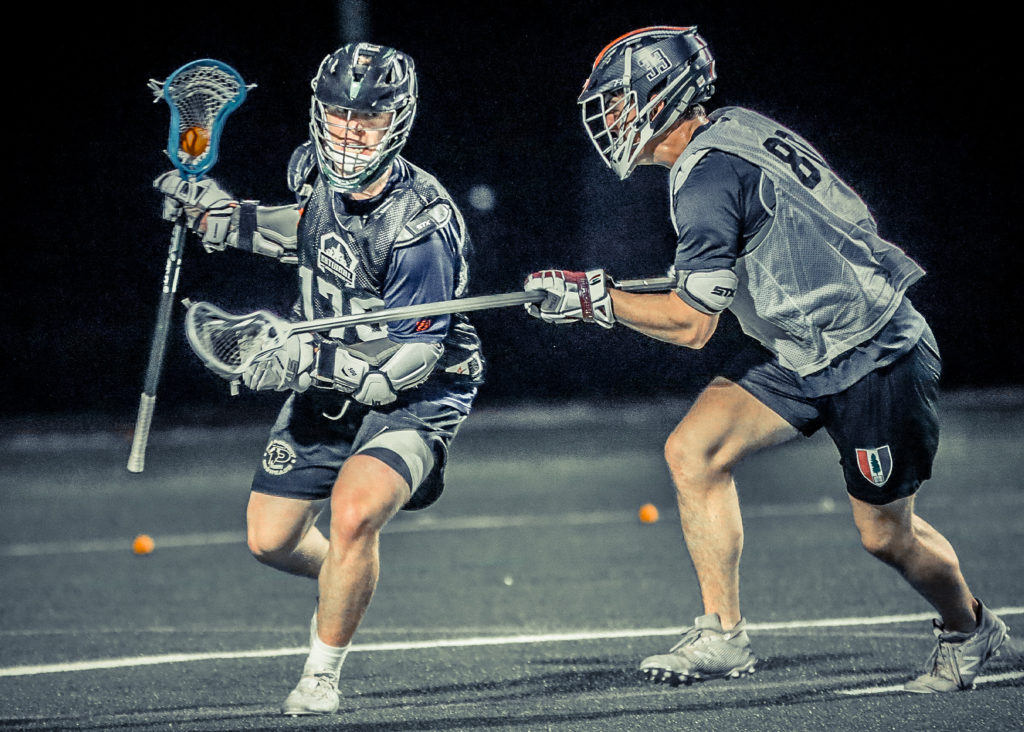 Ryan Nagle, attack, Duxbury (Mass.) / Laxachusetts (Highlights)
The Boston lefty was an absolute force in the All-Star Game, going off for a ridiculous six-goal game that highlighted how he's one of the best goal scorers in the '23 class. Nagle is very aware of his shooting range and he doesn't try to do things that aren't his game. He was dominant all weekend long, pocketing close to 30 goals, and in the All-Star Game, he was money from inside of 10 yards. Nagle was great at finding open space off ball and he scored a couple of times by dunking home some close shots, but he also had a terrific EMO shot where he fired the ball low and away, and he also tacked on a nice sweep where he beat his man and fired home another one. There won't be many better pure finishers in the '23 class.
Other Standouts
Jordan Faison, midfield, Pine Crest (Fla.) / Team 91 Bandits (Highlights)
A dynamic two-way midfielder, Faison showed that his speed, agility and hustle stand out even in a loaded field. He had a pair of goals, including one where he simply toasted his man down the lefty alley and snapped a high-to-high righty shot past Verdi. Faison wasn't all offense, though. He was happy to mix it up and made a couple of great plays on the ride, including a pure hustle caused turnover on the way back, and played tough, tenacious defense.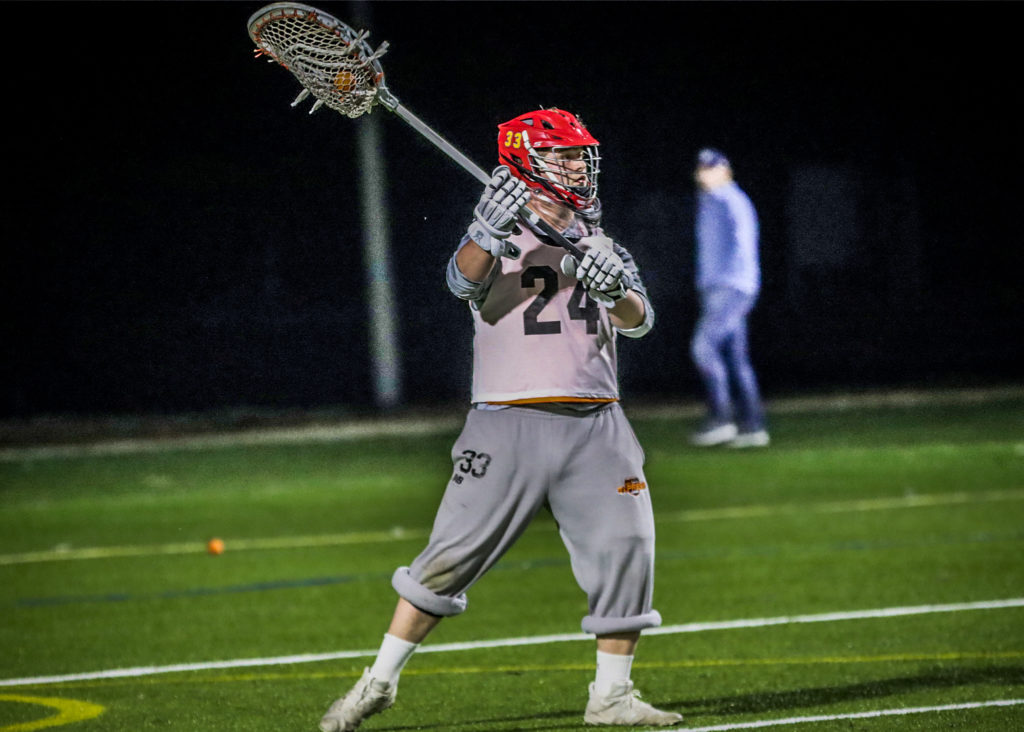 Phil Verdi, goalie, Chaminade (N.Y.) / LI Express (Highlights)
A known commodity on the '23 circuit for years, Verdi continues to impress with every showing, and he's firmly entrenched himself among the list of the best goalies in the grade. A thick, solidly-built goalie who can also move well, Verdi had an impeccable stretch of seven or eight straight saves, nearly all of them on low shots. Side note: maybe shooting high would have been the move after he made his first few low saves. He had a great 1v1 save on Nagle on the doorstep and made tough stops look routine. He must have flirted with double-digit saves and did a nice job of making safe and short accurate passes in the clearing game.
Aidan Wooley, midfield, Westminster (Ga.) / Thunder LB3
We'll have a lot more on the tournament MVP in the '23 standouts piece, but Wooley definitely made his presence felt in the All-Star Game, pocketing a hat trick for the White squad. He showed that he could score a couple of different ways, including a turnaround jumper and a righty snap down the left alley. Wooley loves to compete and found himself in the middle of just about everything, leaving his mark on offense, defense and in transition.
Sean Creter, faceoff, Hunterdon Central (N.J.) / Leading Edge (Highlights)
Zach Hayashi, faceoff, McDonogh (Md.) / Crabs (Highlights)
Owen Umansky, faceoff, St. John's Prep (Mass.) / Laxachusetts (Highlights)
Jackie Weller, faceoff, IMG (Fla.) / MadLax Capital (Highlights)
Hard to pick one of these four as the best guy in the All-Star Game because the Hayashi/Umansky and Creter/Weller tandems were so evenly split. Hayashi recently returned to the field after missing time with an injury without showing any rust and, like Umansky, is an absolute bull on the ground. Those two were exceptional at using their size and physicality against the smaller, speedier Creter and Weller. Both were relentless on 50-50 balls and turned any ground ball into a scrap. On the flip side, Weller and Creter are high-level pure athletes who can chase down ground balls in the open field and are a little better with the ball in their sticks. All four of them will be highly-coveted recruits.
AJ Marsh, defense, McDonogh (Md.) / Crabs (Highlights)
It wasn't hard to notice Marsh in the All-Star Game because the Crab was everywhere. He did a phenomenal job of harassing attackmen all game long and had a couple of superb takeaways, including stripping a pole in transition and launching an attackman's stick to the moon on another. He was excellent at guarding his man, using his size and footwork to stay in between his matchup. Marsh physically looks the part of a big-time Division I recruit and played like it in a loaded field.