NLF Summer Kickoff Preview: Florida Crabs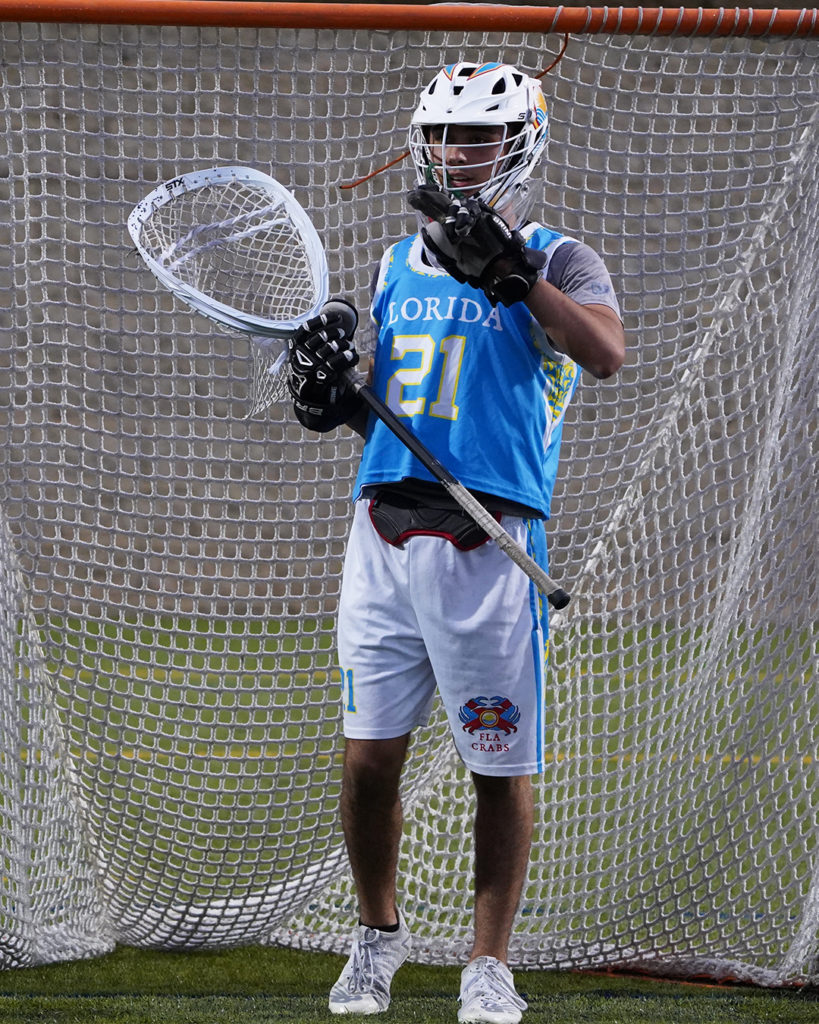 Follow the NLF on Instagram, Twitter, YouTube and Facebook.
The NLF Summer Kickoff takes place Monday-Wednesday at the Kirkwood Soccer Complex. We're taking a look at all of the 2021 and 2022 teams that will be in attendance.
2021
Top Uncommitted Players
Matt Chrupcala, defense, St. Thomas Aquinas (Fla.)
Chrupcala throws the right checks and makes sure they land nearly all the time, is rarely out of position and is good at using his strength to re-route attackmen when they're at GLE. His footwork allows him to clamp down on his matchup, too.
Ethan Gerber, attack, Lake Howell (Fla.)
A dynamic attackman with elite change-of-direction and a great roll dodge, Gerber also has excellent hands in tight to finish in traffic. He exudes toughness and isn't afraid to get to the rack, but he can also do damage running out of the midfield.
Jake Marek, goalie, American Heritage Plantation (Fla.) (Highlights)
A uber-athletic keeper who ventures out of the cage in the clearing game to generate transition, he's also money from inside of 12 yards, and he's in the mix for the title of best goalie in Florida.
2022
Top Players
Joey Luczak, defense, Ponte Vedra (Fla.) (Highlights)
An extremely tenacious defender who can make life miserable for attackmen with a ton of well-placed checks, Luczak loves to press out to the parking lot and wreak havoc on offenses.
Trace McDonald, attack/midfield, St. Thomas Aquinas (Fla.) (Highlights)
McDonald makes up for his lack of ideal size with his work ethic and tenacity. He's got a bit of an edge and toughness that consistently shows up to go along with the ability to stop and go on a dime.
Eli Paddack, defense, Maclay (Fla.) (Highlights)
Paddack looks the part of a No. 1 defenseman with his imposing frame, and he uses his strength to hold his spot well and push back on attackmen. A shutdown defender, he can match up with top attackmen.
Dylan Rupprecht, faceoff midfield, Creekside (Fla.) (Highlights)
Rupprecht excels at getting the ball out quickly and pushing the fast break, and he's also advanced in his knowledge and use of counter moves. He's very diverse with his counters and understands how to adapt on the fly.
Jacob Urbano, attack/midfield, St. Thomas Aquinas (Fla.)
A big, strong athlete, Urbano does an excellent job of weaving his way to the cage and muscling his way into his preferred 10-to-12 yard shooting range.