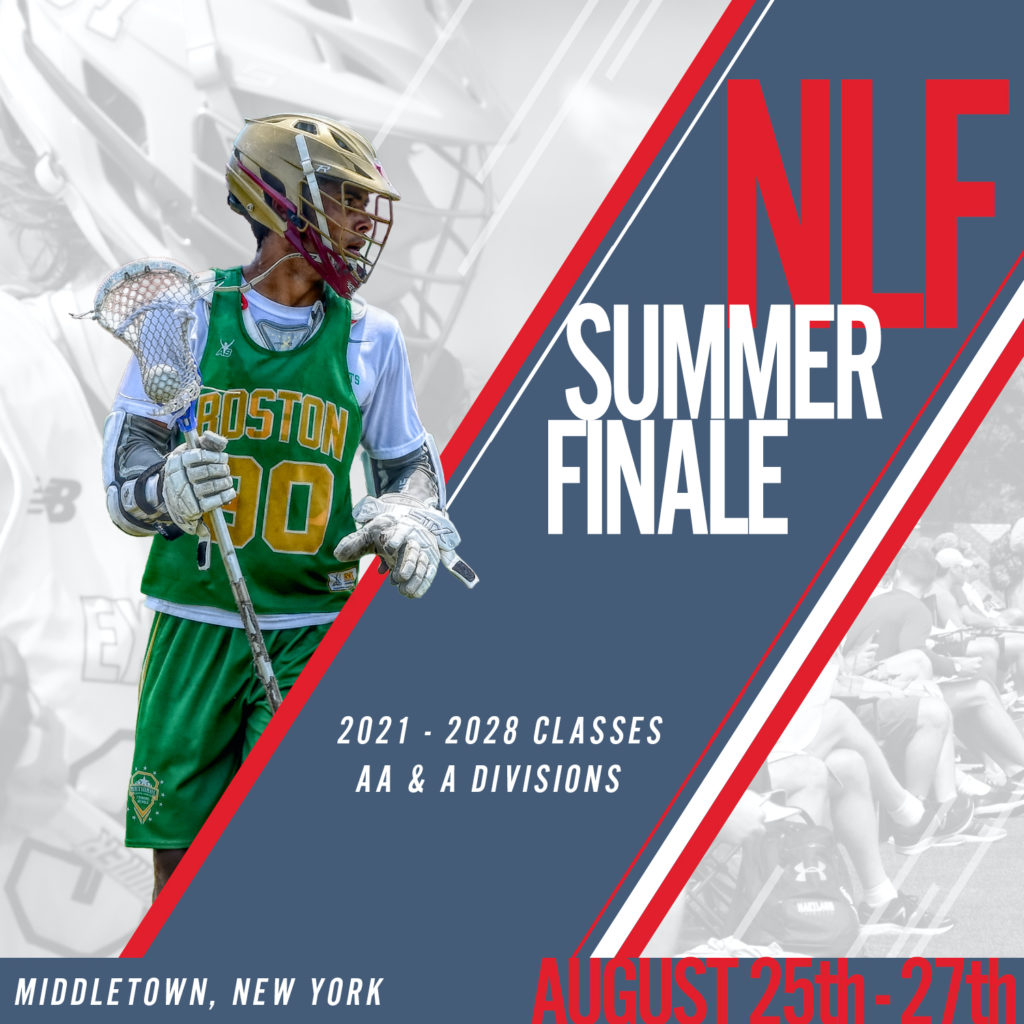 END THE SUMMER WITH A BANG
When: Tuesday-Thursday, Aug. 25-27, 2020
Where: Blue Sky Polo Club, 380 Bart Bull Road, Middletown, N.Y.
Who: The top club teams in the country in the 2021 through 2028 graduation years.
The AA divisions are invitation-only. Please email Mike Chanenchuk to inquire about a spot.
Please follow the steps to ensure that all of your players fill out our online 

waiver

 for this event.

 Any player who does not complete the 

waiver

 will not be eligible to compete on game day.
Click the link above to log in to your dashboard
Click the Invite Players link below each team
Copy and paste your parent emails in the space provided
Click Send Invites  
Let's Roll!
The NLF Summer Finale is the summer's last elite event, with the best teams in the country descending upon the Blue Sky Polo Club. The event will be an "Open" tournament and will have AA and A brackets.