Nine NLF Players Named to Under Armour All-America Game
Wave One of the Under Armour All-America Game invitations has always been reserved for the top one percent of all high school lacrosse players.
The top 44 players garner invitations to play in the game every year, but Wave One players are tabbed as the very best of 'em all, and this year's Wave One invitations had a very distinct flavor. Nine of the 11 players announced in Tuesday's press release for NLF clubs, including NLF original members Leading Edge, Long Island Express, Big 4 HHH, Laxachusetts and Team 91, as well as affiliate members West Coast Starz, MadLax and Denver Elite. 
"On behalf of the NLF, I'd like to congratulate these nine excellent lacrosse players on being chosen to the Under Armour All-America Game," NLF co-director Sean Morris said. "It's a well-deserved award for all nine players as they've proven that they're the nation's elite time after time. I've been fortunate to coach one of them and coach against the eight others at NLF events, and it really reinforces our belief that NLF events host the country's very best players. You can't hide anywhere at our tournaments. You're always going to play the best, and you have to bring it every game because this is the kind of talented players that make it a point to play at our events."
CLICK HERE to register for the NLF Summer Showcase for uncommitted 2020s and 2021s at Stony Brook on Friday, June 7. CLICK HERE to register for the NLF A division championships and CLICK HERE to apply for the NLF AA national championships to be held July 19-21 at UMass.
The NLF players selected are as follows, listed in alphabetical order by last name.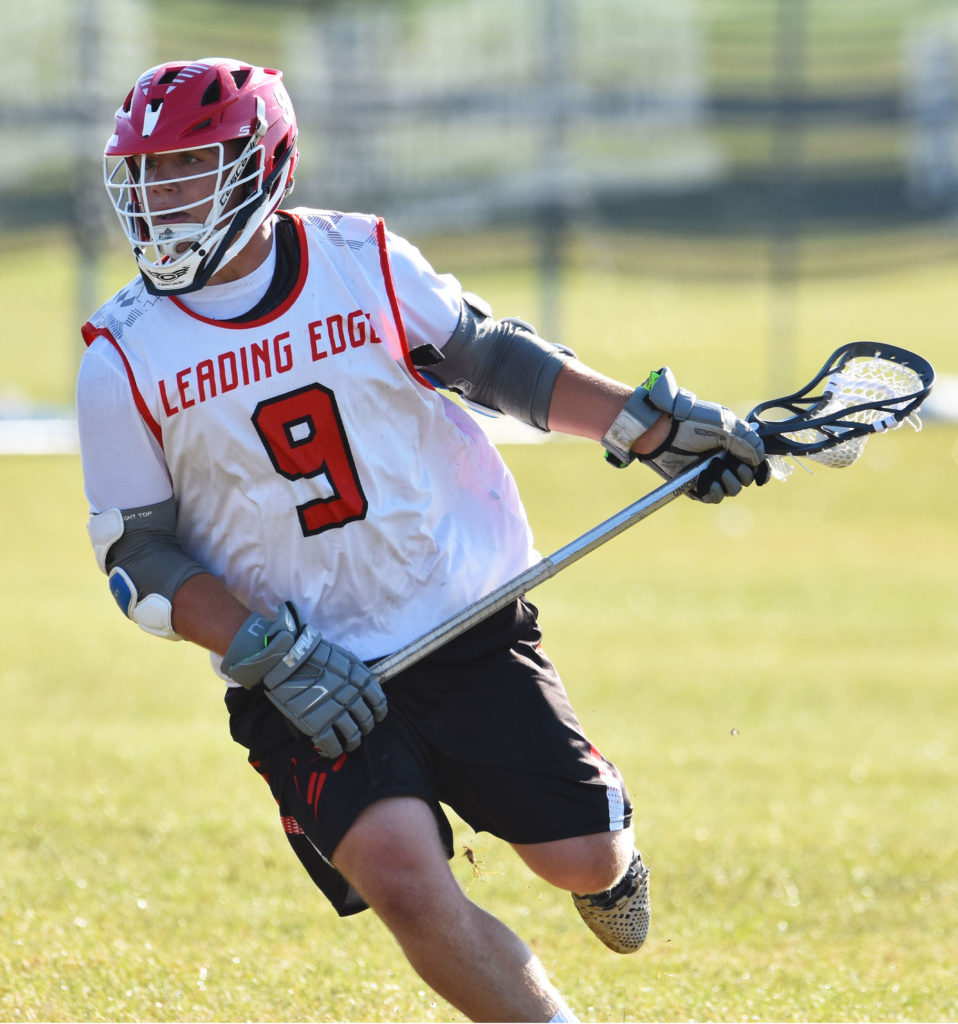 Canyon Birch, attack, Manasquan (N.J.) / Leading Edge – Penn State. Inside Lacrosse ranking: ⭐️⭐️⭐️⭐️⭐️and No. 15 overall
The state of New Jersey's single-season points record holder, Birch has his sights set on taking down just about every other scoring record possible. He's a powerful righty who had 175 points as a junior at Manasquan and was a standout performer at the NLF National Championships last summer.
"Canyon is so dangerous with his shot and he moves well for someone with a powerful frame," Inside Lacrosse Director of HS Content & Recruiting Ty Xanders said. "With how often he scores on the summer circuit, you can see how he's put up such massive numbers in New Jersey, and I've always been super impressed with him. Physically, he reminds me of (former Tewaaraton winner) Matt Rambo, and he's a strong dodger and shooter who's been a pivotal part of Leading Edge's success."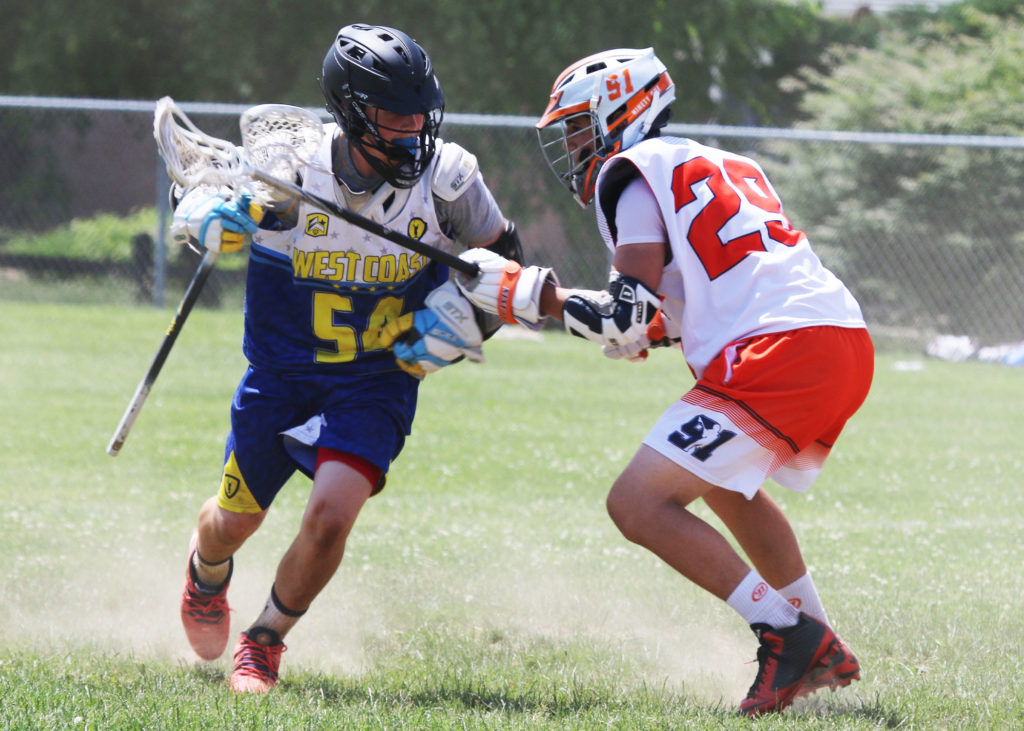 Kenny Brower, defense, Massapequa (N.Y.) / Team 91 – Duke. Inside Lacrosse ranking: ⭐️⭐️⭐️⭐️⭐️and No. 2 overall
An intimidating force on the back end, the tall, athletic Brower is a matchup nightmare for attackmen. He's got the speed and athleticism to cover smaller, quicker players, while still possessing the power, strength and stickwork to handle bigger attackmen. The future Blue Devil has been strong for Massapequa since returning from a torn ACL.
"Kenny tore his ACL last year, but he's back at full strength and been a big part of Massapequa's success as a senior," Xanders said. "He's a big, tough lefty who has been an animal for Team 91, and facing that kind of competition has helped him project really well in the ACC. Duke has had some good defensemen come in, but I think that he can compete for minutes right away."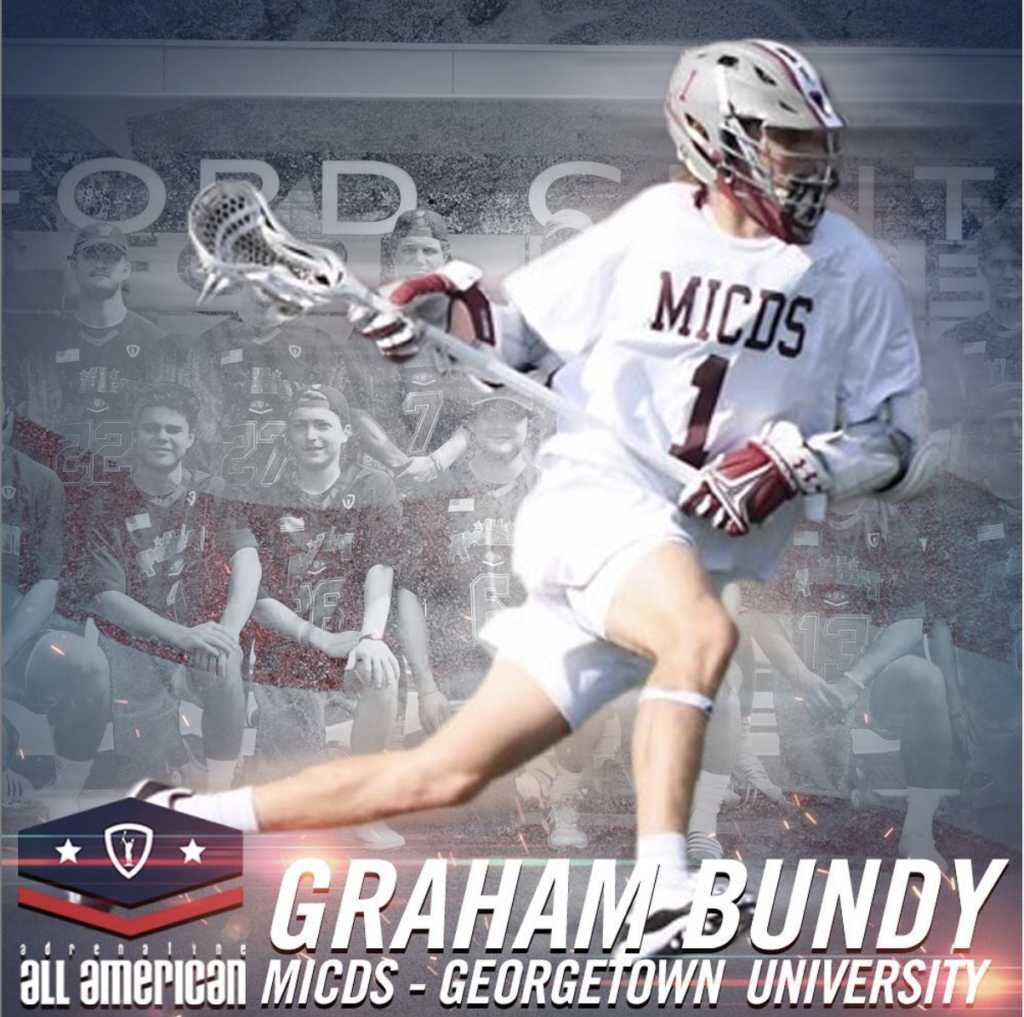 Graham Bundy, midfield, MICDS (Mo.) / West Coast Starz – Georgetown. Inside Lacrosse ranking: ⭐️⭐️⭐️⭐️⭐️and No. 14 overall
U.S. Lacrosse Magazine's Midwest Player of the Year as a junior after putting up 146 points, including 91 goals, Bundy is a tough, athletic two-sport athlete who has guided MICDS to three straight Missouri state championships who has always excelled for the West Coast Starz.
"Graham Bundy is a really impressive scorer out of St. Louis and the West Coast Starz," Xanders said. "I love what he can do from up top and I thought he was excellent at the Under Armour Underclass Games, and he should be able to make an early impact at Georgetown."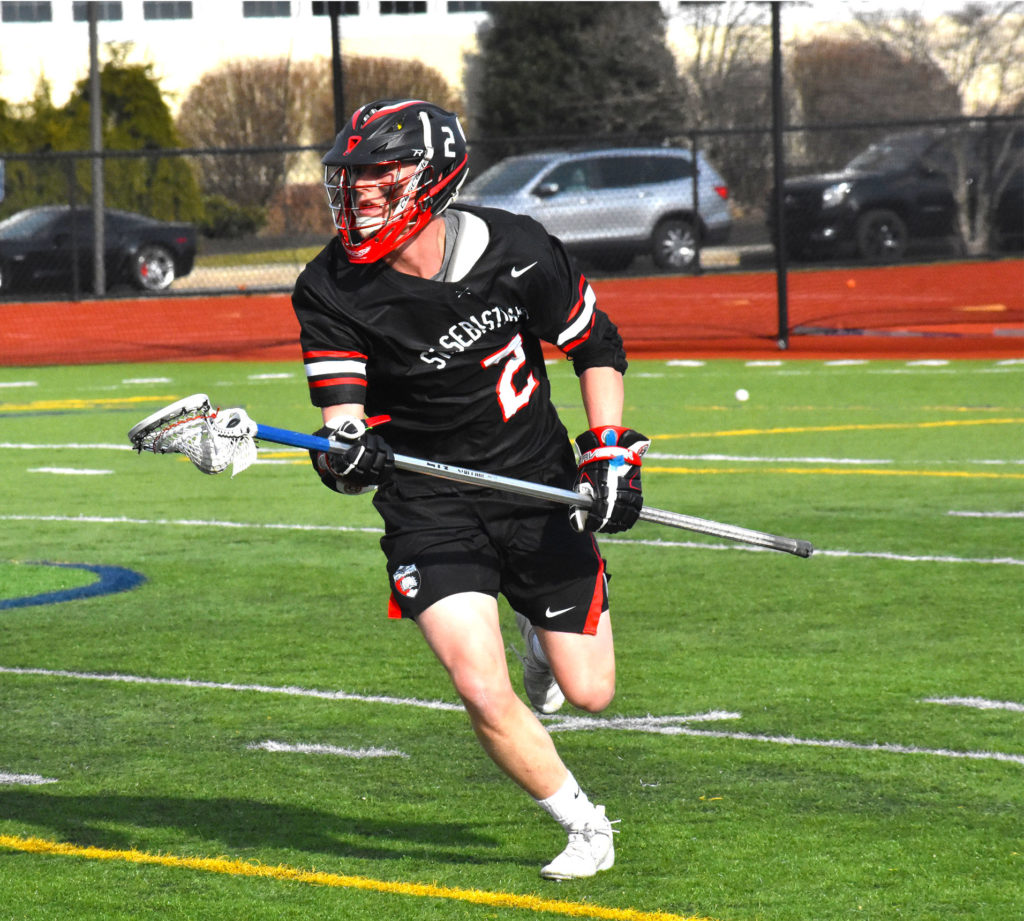 Will Frisoli, LSM/defense, St. Sebastian's (Mass.) / Laxachusetts – Duke. Inside Lacrosse ranking: ⭐️⭐️⭐️⭐️⭐️and No. 6 overall
One of the most ballyhooed recruits in the class since the 2019s reached high school, Frisoli has been a disruptive force at both LSM and close defense for St. Seb's and Laxachusetts. Opponents think twice about dodging on him, as he's shown that he has the ability to cover anyone and also take the ball away from them.
"Will Frisoli is someone that has always stood out by making plays all over the field. He doesn't have prototypical size, but he can bump back and forth from LSM and close defense. He's been an absolute force in the ISL since he was a freshman," Xanders said.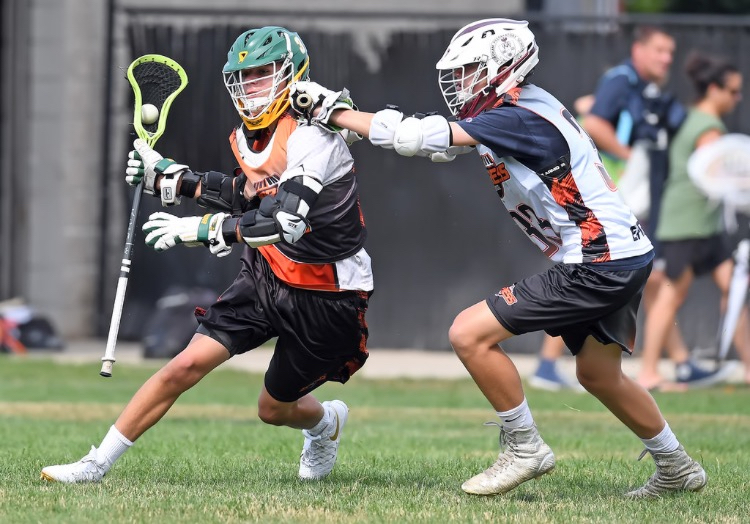 Dylan Pallonetti, attack, Ward Melville (N.Y.) / Long Island Express – Maryland. Inside Lacrosse ranking: ⭐️⭐️⭐️⭐️⭐️and No. 9 overall
Pallonetti has been a force for Express and Ward Melville, where he put up 74 points last year while helping the Patriots to their second consecutive Class A state championship. He's off to a hot start this year with 13 goals in four games, and his offensive versatility is rivaled by few.
"Dylan Pallonetti gives defenses problems because he's awesome as both a ball carrier or off-ball finisher," Xanders said. "In the Ward Melville program, it's rare to see someone put up the numbers that he did as a sophomore and junior, but he's picked up where he left off. He has a high-IQ and an excellent off-ball presence, and he has great hands as a lefty. He's been a huge part of Ward Melville's success, and he'll do really well at Maryland, whether it's as an attackman or a midfielder."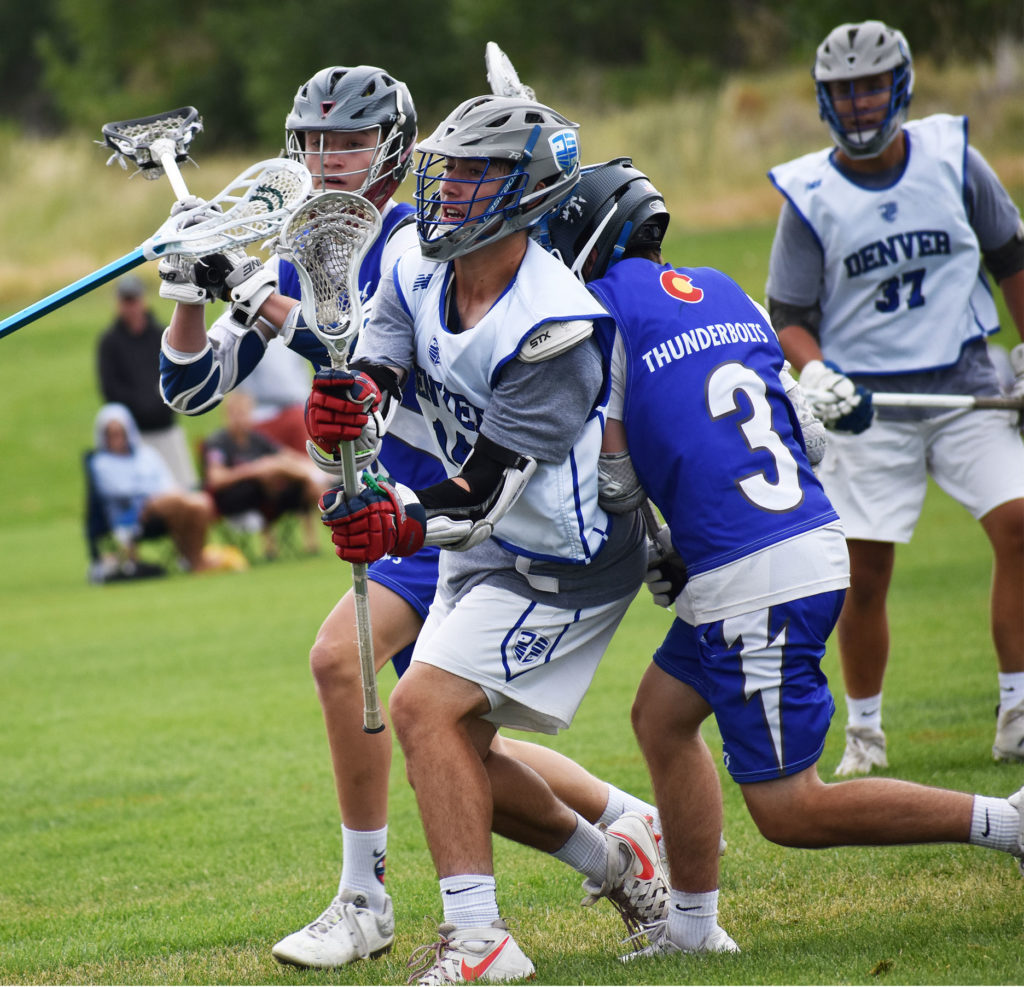 Jake Taylor, attack, Regis Jesuit (Colo.) / Denver Elite – Notre Dame. Inside Lacrosse ranking: ⭐️⭐️⭐️⭐️⭐️and No. 5 overall
An exceptional off-ball attackman, Taylor played up a year quite a bit for Denver Elite. He does a terrific job of finding dead spaces and unleashing a heavy shot that doesn't miss often.
"With a heavy box lacrosse background, Jake Taylor is one of the slickest players to ever come out of the West," Xanders said. "He's really crafty inside, and the ball isn't in his stick very long before it's in the back of the net. His five-goal performance at the 2017 Maverik Showtime All-Star Game stands out, as he was a dominant force as an off-ball scorer. Notre Dame has a sensational incoming class, and the Denver Elite product is the headliner for good reason.
Connor Shellenberger, attack, St. Anne's Belfield (Va.) / MadLax – Virginia. Inside Lacrosse ranking: ⭐️⭐️⭐️⭐️⭐️and No. 1 overall
The top-ranked recruit in the country, Shellenberger is an absolutely lethal shooter with almost unlimited range. He's been a force for MadLax forever, and there might not be a better shooter in the 2019 class.
"Connor Shellenberger is as good as it gets. His ability to make things happen all over the field is what makes him special. He reminds me of Matt Danowski, and he can do a lot of damage above the cage," Xanders said. "He's an elite shooter and he'll be one of the focal points of Sean Kirwan's offense for years to come. He can be the face of UVA's program."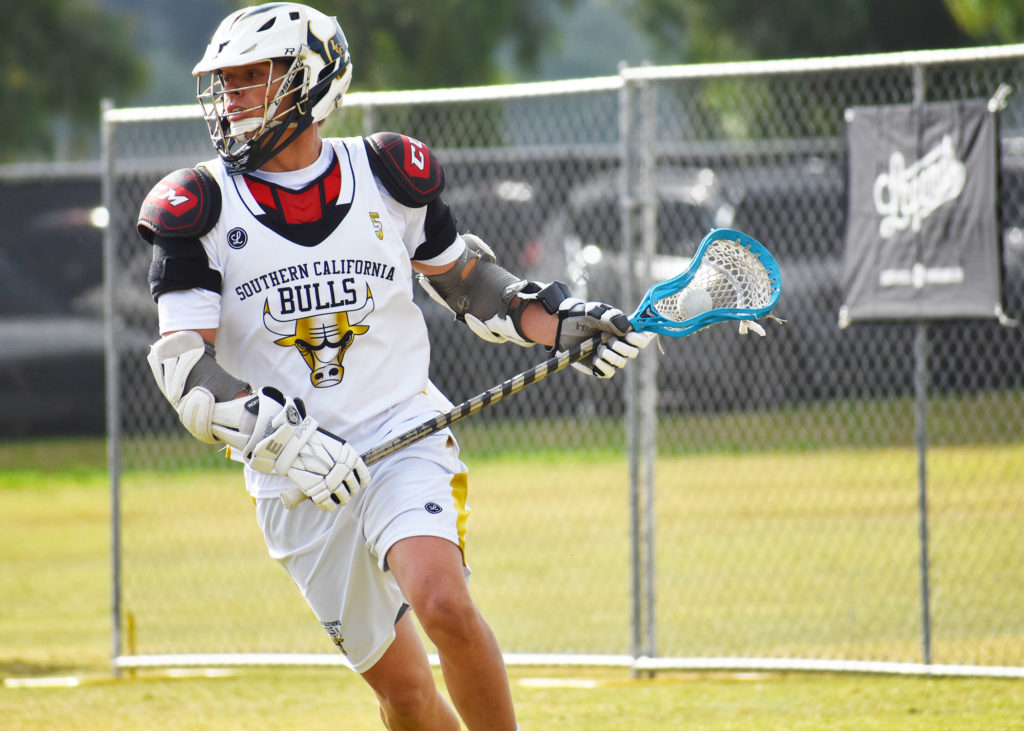 JJ Sillstrop, attack, La Costa Canyon (Calif.) / West Coast Starz – Denver. ⭐️⭐️⭐️⭐️⭐️and No. 16 overall
A smooth, crafty attackman out of San Diego, Sillstrop has an incredibly creative mind and is willing to try anything to get the offense going. He has the ability to thrive as both a finisher and passer.
"JJ Sillstrop is one of the better attachments to come out of San Diego in a while," Xanders said. "I love the way he plays and how he'll fit in in Denver's system as a slasher. He's a really impressive scorer, and he makes things happen whenever the ball is in his stick."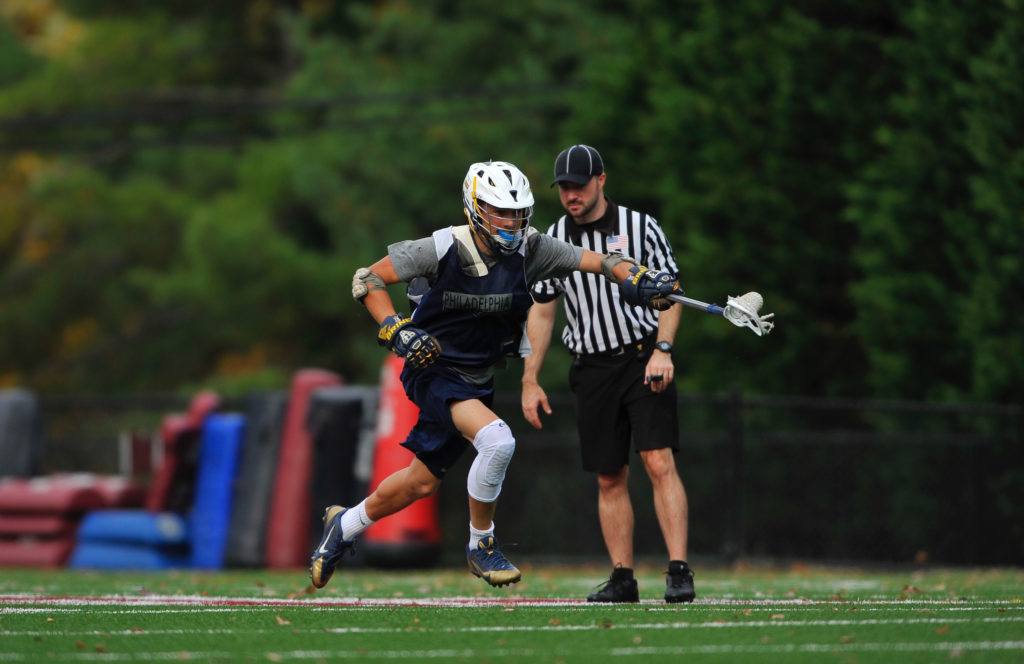 Gavin Tygh, faceoff midfielder, Penn Charter (Pa.) / Big 4 HHH – Virginia. ⭐️⭐️⭐️⭐️⭐️and No. 4 overall
Tygh has been the class of 2019's premier faceoff man for the entirety of their high school careers. He's lights-out at the X, but he's a very capable offensive threat and a strong defensive midfielder. It's never easy to be the best player in the Inter-Ac, but he was chosen as Co-Most Important Player in Philly's best league a season ago after winning 81 percent of his faceoffs and adding 20 goals and eight assists to go with it.
"I feel like I've been watching Gavin Tygh for a long time. He does a really good job of winning the ball, but if he doesn't, he gets it back," Xanders said.  "College coaches took notice of his ability as an offensive threat, showing his well-roundedness every time he steps on the field. He played a lot of defensive midfield two years ago at Under Armour, and he also scored about a half-dozen goals at UA last summer. He's more than a faceoff guy, and he'll help UVA a lot."