National Championship AA Preview: Fighting Clams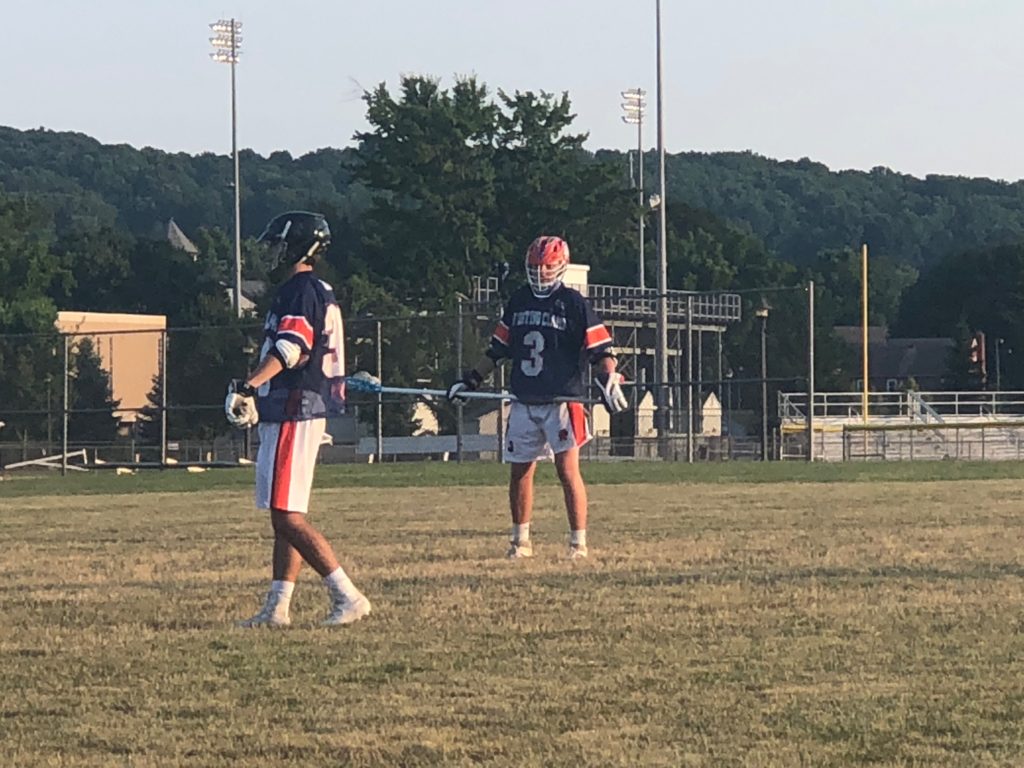 Follow the NLF on Instagram, Twitter and Facebook. This is the Fighting Clams 2020 and 2021 preview for the 2019 NLF Club National Championships. We'll be profiling some of the top players from every 2020 AA and 2021 AA teams who will be in attendance. 
2020
Top Commits
Michael Lampert, attack, Wayland (Mass.) / Denver
Tommy Miller, midfield, Rivers (Mass.) / Villanova
Eric Raguin, attack, Acton-Boxboro (Mass.) / Brown
Ryan Rahbany, defense, Rivers (Mass.) / Amherst
Connor Theriault, goalie, Northfield Mt. Hermon (Mass.) / Brown 
Top Uncommitted Players
Hugh Curran, defense, Needham (Mass.) – Curran isn't the biggest defenseman around, but he's exceptionally strong for his size and tough to boot. He makes a living off of being a terrific position defender, and he's very good in transition as well.
Reese Hornstein, faceoff midfield, St. Mark's (Mass.) – A technician at the X, Hornstein has put on size and gotten noticeably stronger, which fits in perfectly with his scrappy and tenacious style. A high-academic student, his game has been on a significant upward trajectory for the past year.
Jack Theriault, attack, Northfield Mt. Hermon (Mass.) – Theriault has gotten significantly more athletic in the past year or so, and he makes a living with a very creative, Canadian style. Behind-the-back, around-the-world, between-the-legs, you name it, and it's a shot that he'll take. He and his brother, Connor, are the sons of Keene State head coach Mark Theriault, so there's plenty of natural lacrosse IQ there.
2021
Top Uncommited Players 
Gregg Dennison, defense, Rivers (Mass.) – A two-time Maverik Showtime all-star, Dennison is a perfect complement to Jimmy Freehill's game. He's got decent size at about 6-0, 185 pounds, and he's got plenty of toughness, grit and nastiness. Also a wide receiver and linebacker, he embraces the physical mindset needed to be successful on the back end.
Daniel Jones, midfield, Aquinas College (U.K.) – The English product who played on the national U20 team has fit in seamlessly with the Clams, emerging as the team's best offensive player. He unleashes a very heavy lefty shot, but is also very adept at keeping his head up and setting guys up everywhere. He understands angles well and rarely forces a bad shot.
Jimmy Freehill, LSM/defense, St. Sebastian's (Mass.) – Freehill figures to be one of the most in-demand poles in the country on Sept. 1, and, according to Clams director Justin Walker, he's "better at this point than (Clam product and Brown All-American) Larken Kamp was." Freehill plays both LSM and close, and he's a threat to score from inside the restraining line.
"You can't watch this team and not notice him," Walker said.